The holiday season is upon us. It's the most wonderful time of the year. The snow has crafted magical views, bright and colorful lights can be seen everywhere, you hear the bells ringing. It might be cold outside but it is warm in our hearts. We will spend time with the loved ones to celebrate a successful year and to wish ourselves health and happiness in 2020. Tables are full of wide variety of homemade dishes. The only thing missing is the wine and beer to go with them. Here are some suggestions.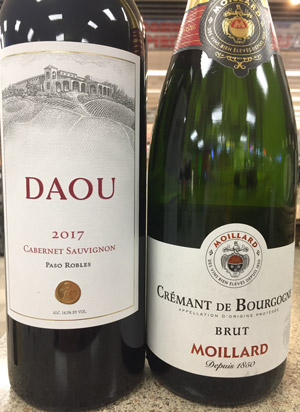 Red Wine: Big, bold and full-bodied for this time of the year, right? More than 200 miles south from Napa, in Paso Robles, Daou Cabernet Sauvignon is what you're looking for. 2017 vintage is quite possibly the best for the Daou brothers. When I met Georges 5 years ago, he told me: "I'd like to make a wine that is 100 points. But 100 points in terms of value for money when customers drink my wine." Well, Georges and Daniel, you fully succeeded and you should be proud of yourselves. Your dream became a reality, the quality is amazing! I became a fan a while back and still have some bottles of the 2012 vintage. Dear customer, now it's your turn! Give this highly rated wine a try for only $28.99 a bottle.
White Wine: No doubt we have to go with a sparkling wine here. For 10 straight years its consumption has increased in the US. November and December are naturally the busiest months for it. We'll gather for a toast at New Years Eve, we might have a mimosa in the morning and why not pair it with a dish too. Moillard Cremant de Bourgogne Brut is ideal for all. A Chardonnay-based blend, it is elegant, with a touch of citrus notes that are followed by some apple and peach flavors. The fine bubbles makes you want to have another glass. All Prosecco lovers are welcome to try it and compare. An outstanding value at only $16.99 a bottle. Brut Rose is at $19.99.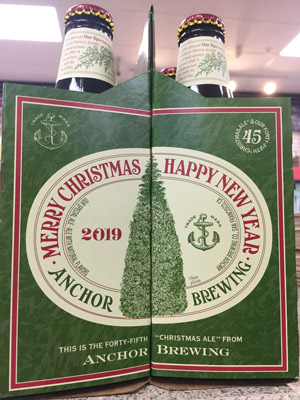 Beer: Lately all seasonal beers are done well before the end of that season. But one of them is holding strong to be available for the perfect occasion – Anchor Christmas Ale. Brewed for 45 years in a row now, the 2019 release is fantastic. Slightly darker than last year's, it is rich, round and full-bodied with a smooth finish and hints of coffee and Mexican chocolate. A perfect pair for the cold but cozy winter holiday days. Only a few 6 packs left at $14.99.
https://alpinewinevail.com/wp-content/uploads/2022/11/alpine-wine-spirits.webp
0
0
jomo
https://alpinewinevail.com/wp-content/uploads/2022/11/alpine-wine-spirits.webp
jomo
2019-12-02 14:35:51
2020-03-28 18:16:49
Val's December Blog