When you visit Colorado, one of the main places you should check out are their wineries. Although the state is not necessarily known for having the best wineries in the United States, Colorado is still home to a number of wineries that produce a wide variety of wines made from locally grown grapes, as well as other types of fruit.
Colorado's climate and soil conditions are suitable for growing a range of grape varieties, including Cabernet Sauvignon, Merlot, Chardonnay, Riesling, and Pinot Noir. Local winemakers are known for producing high-quality wines that reflect the unique atmosphere of the state and are perfect when you're looking to taste unique flavors on a relaxing nature getaway.
In addition to traditional grape varieties, Colorado wineries also produce wines made from other fruit, such as peaches and apples. Colorado's wine industry is growing, and the state is home to a number of renowned wineries that are definitely worth a visit.
Next time you're in Colorado, consider checking out some of the lesser known wineries in the area that have a good rating despite being visited less frequently due to their being positioned closer to the Rocky Mountains. These wineries are definitely worth a longer stay in Colorado, and you'll find the quality of the wine they produce to exceed many if not most of your expectations.
While you may not have time to visit the wonderful wineries in Colorado, a variety of great wines can be found at Alpine Wine and Spirits.
Alpine Wine and Spirits Vail
2109 N Frontage Rd West
Vail, CO 81657
(970) 479-8116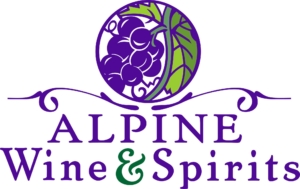 https://alpinewinevail.com/wp-content/uploads/2022/11/alpine-wine-spirits.webp
0
0
Val Goranov
https://alpinewinevail.com/wp-content/uploads/2022/11/alpine-wine-spirits.webp
Val Goranov
2023-03-03 18:02:33
2023-02-23 18:10:22
Colorado Specialty Wines