How to Research Your Favorite Wine Before Visiting a Wine Store
When you are dining out, you can benefit from the consultancy of a wine expert, also known as a sommelier, who can advise you on the best type of wine that you should go for. But before you visit a wine store, it would be very useful to do your research and thus know exactly what to buy.
It would be very important to understand a few basic facts about wine. First of all, you need to know that choosing your best wine is a rather subjective matter. Every person can come up with a different definition of the best wine.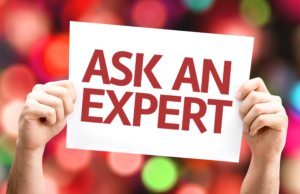 Some prefer sweet, more delicate wine tastes, whereas others are not bothered by bolder flavors. Thus, one of the main characteristics that a wine can have is related to sweetness. There can be sweet, semi-sweet or dry wine. Dry wine is completely devoid of any sweetness. Acidity is another detail which can define your wine. The tannin level may also vary a great deal.
Experts at a wine store in Vail CO recommend that those who are unfamiliar with wine choosing should go for something like a rose or white wine. Better yet, stop by your local wine store and ask an expert. Restaurants are always happy to share their wine experience as well.
Alpine Wine and Spirits Vail
2109 N Frontage Rd West
Vail, CO 81657
(970) 479-8116
https://alpinewinevail.com/wp-content/uploads/2022/11/alpine-wine-spirits.webp
0
0
Val Goranov
https://alpinewinevail.com/wp-content/uploads/2022/11/alpine-wine-spirits.webp
Val Goranov
2023-04-05 14:03:02
2023-03-27 14:11:14
How to Research Your Favorite Wine Before Visiting a Wine Store