Why I Have to Find a Good Wine Shop Near Me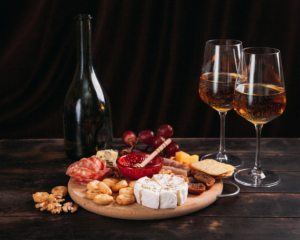 Like most people, when I want to buy good quality wine, I may want to try and find a recommended wine store near me. And that can be the best option for several good reasons.
This way, I can discover many types of wine I may not have found. Moreover, you can thus develop a good relationship with wine store owners, and they can learn more about your tastes to bring in the products you most enjoy. At the same time, you get to develop further and refine your preference for the best quality products available on the market.
And perhaps one of the best things about visiting a local wine store relates to the lesson we learned after the Covid pandemic, namely that the online environment cannot replace human interactions. This will make your shopping experience pleasant and accessible whenever you visit that particular store.
And if you have good relationships with wine shop owners, they can invite you to wine events you might enjoy in your local area. We should also add that each visit to a local store can bring a new wine to your collection that you can enjoy on special occasions with your family and friends.
Alpine Wine and Spirits Vail
2109 N Frontage Rd West
Vail, CO 81657
(970) 479-8116
https://alpinewinevail.com/wp-content/uploads/2022/11/alpine-wine-spirits.webp
0
0
Val Goranov
https://alpinewinevail.com/wp-content/uploads/2022/11/alpine-wine-spirits.webp
Val Goranov
2023-04-27 16:43:41
2023-04-24 16:58:57
Why I Have to Find a Good Wine Shop Near Me