Advantages of Shopping at a Wine Shop Near Me
A lot of the time, finding the right answer to the question, "what is the use of visiting a good wine store near me?" could be somewhat difficult. Of course, finding wine in general is not that hard. From large supermarkets to online retailers, the choices seem endless. However, there's something truly special about visiting a local wine shop that sets it apart from the rest.
One of the main reasons to visit a wine shop near your location is the personalized experience. Unlike a supermarket aisle or a virtual shopping cart, in a local wine shop, you have the opportunity to interact with knowledgeable staff who are passionate about wine. They can offer recommendations based on your preferences, budget, and the occasion you're shopping for. Their expertise can guide you to hidden gems and introduce you to new wines you might have never discovered otherwise.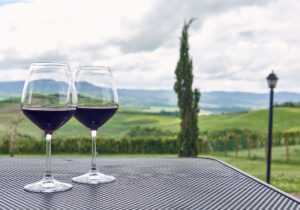 Another advantage is the sense of community and connection. Local wine shops often foster a warm and welcoming atmosphere. You can engage in conversations with fellow wine enthusiasts, exchange recommendations, and learn from each other's experiences. It's a chance to connect with like-minded people who share your love for wine, creating a sense of belonging and camaraderie.
Supporting local businesses is yet another reason to visit a local wine shop. By making a purchase there, you contribute to the growth and sustainability of your community. Local wine shops often source their wines from smaller, independent producers, offering you a selection that might not be readily available elsewhere. You can feel good about supporting local winemakers and helping to preserve diversity and genuine quality in the wine industry.
Alpine Wine and Spirits Vail
2109 N Frontage Rd West
Vail, CO 81657
(970) 479-8116
https://alpinewinevail.com/wp-content/uploads/2022/11/alpine-wine-spirits.webp
0
0
Val Goranov
https://alpinewinevail.com/wp-content/uploads/2022/11/alpine-wine-spirits.webp
Val Goranov
2023-08-06 18:27:51
2023-08-08 19:38:53
Advantages of Shopping at a Wine Shop Near Me