Navigating the Best Beer Stores for Your Happy Adventures
To explore the world's tastes in the multiple beer styles, an adventure into a good beer store is essential. Regardless of whether you can articulate your exact needs or if you are new and open to surprises, beer stores have some pretty incredible things to offer. Finding the best decision among all the available choices might be challenging. Here are some suggestions to ensure you and your friends enjoy the best experience possible, navigating the best beer stores for happy adventures.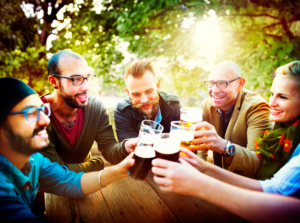 First off, do a little research. Before packing up for the big beer trip, look at the online reviews and ratings of the stores in your local area and make sure the place you land has your favorite kind of beer. Check online shops and local farmers markets for seasonal brews and specialty beers. Knowing what to expect before arriving will increase your chances of finding exactly what you want.
Second, ask around. People will indeed have good advice about their go-to beer store and the vast beer selection offered. It is worth listening to the stories of others regarding the quantity and quality of beer at certain stores.
And finally, do not be hesitant to give new things a shot. Beer stores have a creative way of arranging their shelves and various beers. Sometimes a random find can lead to a new favorite. Take in the experience and be willing to explore while considering your choice.
Alpine Wine and Spirits Vail
2109 N Frontage Rd West
Vail, CO 81657
(970) 479-8116
https://alpinewinevail.com/wp-content/uploads/2022/11/alpine-wine-spirits.webp
0
0
Val Goranov
https://alpinewinevail.com/wp-content/uploads/2022/11/alpine-wine-spirits.webp
Val Goranov
2023-09-07 07:03:57
2023-09-07 13:45:48
Navigating the Best Beer Stores for Your Happy Adventures