Cheers to Convenience – Finding the Ultimate Liquor Store Near Me
Looking for the ultimate liquor store near you? Well, you're in for a treat! Finding the perfect liquor store has never been easier, thanks to the wonders of technology. Moreover, if you live near or around Vail, you'll find that it's quite easy to spot some of the best rated liquor stores in the entire region.
A simple search can help you find a lot of great stores like Alpine Wine and Spirits in your area. Unfortunately, not all of them will be up to par with what you're looking for, so you might need to narrow down your search considerably. You can refine your search by looking for the best offers, doing research on the unique drinks you'd like to try, or specifying the type of liquor you're looking for. Whether it's wine, whiskey, craft beer, or something more exotic, filtering and specifying your choices is the way to go.
Another neat trick is to check out reviews and ratings. Other thirsty souls in your area have likely shared their experiences. This can help you gauge the store's quality and selection without having to reinvent the wheel by trying all the local stores yourself. And don't forget about convenience. Local stores like Alpine Wine and Spirits with flexible hours or online ordering options will provide you with everything you need, if you prefer to stay in your PJs.
Finding the ultimate liquor store near you is as easy as a few taps on your phone, or simply at the bottom here. Cheers to convenience! Remember to drink responsibly, and only choose the very best providers of quality liquor in your area.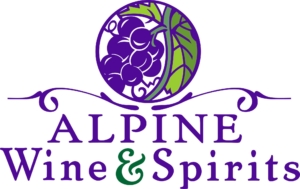 Alpine Wine and Spirits Vail
2109 N Frontage Rd West
Vail, CO 81657
(970) 479-8116
https://alpinewinevail.com/wp-content/uploads/2022/11/alpine-wine-spirits.webp
0
0
GFF
https://alpinewinevail.com/wp-content/uploads/2022/11/alpine-wine-spirits.webp
GFF
2023-11-14 08:39:22
2023-11-09 08:45:49
Cheers to Convenience – Finding the Ultimate Liquor Store Near Me