If you're on a quest to discover the best wine store in Vail, there are a few key criteria to consider. A top-notch wine store should offer a diverse selection of wines, and they also need to be trustworthy, reliable and able to provide you with plenty of options.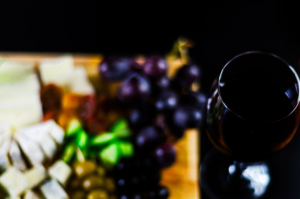 Let's take a look at what the experts would answer when asked about what to expect from that "very best wine shop near me:"
The ideal wine shop is one that carries wines from different regions, grape varieties, and price ranges. This variety ensures you can find the perfect bottle for any occasion and budget.
Friendly and knowledgeable staff can make a big difference. They can help you navigate the shelves, suggest pairings, and share insights about the wines they offer. Don't hesitate to ask questions – their expertise should shine.
Many excellent wine stores offer tastings or events. These are fantastic opportunities to expand your wine knowledge and try before you buy. Keep an eye out for any upcoming events at your chosen store.
A great wine store should be easily accessible and ideally located in a spot that suits your needs, whether it's close to your home, a favorite restaurant, or your vacation spot in Vail.
Do a quick online search to see what others are saying about the store. Positive reviews and a strong reputation within the wine community are excellent indicators of a store's quality.
Some wine stores specialize in certain regions or types of wine. If you have a particular passion for French Bordeaux or California Cabernets, seek out a store that caters to your preferences.
Alpine Wine and Spirits Vail
2109 N Frontage Rd West
Vail, CO 81657
(970) 479-8116
https://alpinewinevail.com/wp-content/uploads/2022/11/alpine-wine-spirits.webp
0
0
GFF
https://alpinewinevail.com/wp-content/uploads/2022/11/alpine-wine-spirits.webp
GFF
2023-11-21 08:46:03
2023-11-09 08:50:56
Uncorking Excellence – Discovering the Best Wine Store in Vail