A distinguished wine store near me should have solid knowledge about wines, regions, varieties, and vintage products. They can usually offer recommendations depending on their customers' needs.
Distinguished retailers offering wine near me host wine-tasting events where people can get samples from different wines before buying. This way, you can explore some new flavors and learn more about various wine styles.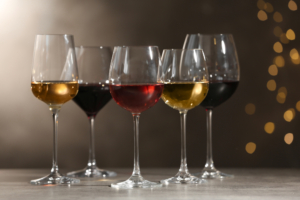 The thing about this type of wine store is that they usually have a scarce selection of collectible wines that may not be readily available anywhere else. And these wines are generally greatly cherished by investors and collectors alike.
To maintain the quality of wines, these stores may have proper temperature and humidity controls to ensure that the wines are stored under optimal conditions.
Moreover, some wine stores offer educational resources such as books, classes, and workshops to help customers learn more about the world of wine. Not to mention the fact some stores might offer personalized sourcing services to help you find exactly what you are looking for.
Another specific thing about distinguished wine stores is that they have an online presence, allowing you to check their products, place your orders, and have the wines delivered straight to your doorstep.
Alpine Wine and Spirits Vail
2109 N Frontage Rd West
Vail, CO 81657
(970) 479-8116
https://alpinewinevail.com/wp-content/uploads/2022/11/alpine-wine-spirits.webp
0
0
GFF
https://alpinewinevail.com/wp-content/uploads/2022/11/alpine-wine-spirits.webp
GFF
2023-10-05 17:21:29
2023-10-05 17:21:29
What Can I Expect from a Distinguished Wine Store Near Me?