Because there is such a diverse selection of wines available in Vail, visiting a wine store in this area like Alpine Wine and Spirits is certainly worth your time and effort for some excellent reasons:
We know that Vail has a vibrant culture; here, you can find local and international wineries. Therefore, the wine variety can be awe-inspiring here, from classic reds and whites to unique blends and rare vintage products. So wine enthusiasts can go on an exciting journey here, discovering new flavors.
We need to add that the staff working in wine stores in Vail is usually very well-versed in the complexities of different wine varieties, tasting notes, etc. The best thing about such wine store experts is that they can give you specific recommendations according to your preferences, whether you need a specific wine to complete a particular meal or are looking for a unique gift for a friend.
Vail has some unique wine-making traditions, and visiting a wine store can give you insight into the local preferences, trends, and even the stories behind the wines produced in this part of the USA. These traditions also provide the overall taste and feel of the wine, a unique touch you will love exploring.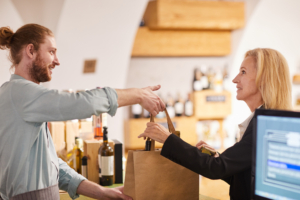 Alpine Wine and Spirits Vail
2109 N Frontage Rd West
Vail, CO 81657
(970) 479-8116
https://alpinewinevail.com/wp-content/uploads/2022/11/alpine-wine-spirits.webp
0
0
Val Goranov
https://alpinewinevail.com/wp-content/uploads/2022/11/alpine-wine-spirits.webp
Val Goranov
2023-09-24 12:36:20
2023-09-24 12:36:20
3 Reasons Visiting a Wine Store in Vail Is Worth Your Time